"I need a good criminal lawyer."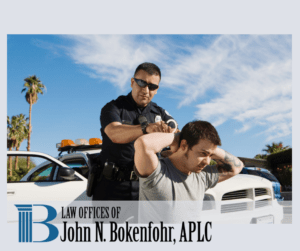 Have you or a loved one said these words recently? John N. Bokenfohr has a proven track record in Bossier Parish, Caddo Parish, City of Shreveport, and Bossier City courts.
I need a good criminal lawyer
Exercise Your Right to Remain Silent.
If you are arrested, it is best to say nothing and contact your attorney. Exercise your legal rights not to answer questions without a lawyer present. By doing so, you limit the arresting officer's authority, giving yourself a fighting chance in court. You must clearly state that you want to exercise your rights and remain silent. Speak very little then, and your attorney can defend your case in the courtroom.
Never Take Chances with Criminal Charges.
To ensure the best possible outcome for your case and minimize disruptions to your life, you will need a good criminal lawyer. Hire the best representation possible when you are facing a life-altering sentence. Your lawyer is an advocate who argues your case and prevents you from suffering the worst consequences of the legal system. Time spent behind bars may cause loss of income, reputation, and sometimes relationships.
Talk to a Criminal Attorney Before You Plead Guilty.
It is worth noting that entering a "guilty" plea comes with many consequences. Never admit guilt without first consulting with a criminal lawyer.
With extensive knowledge of the local courts and how they operate, your attorney will help you raise a defense. Talk with your lawyer to discuss your situation and explore strategies that mitigate your losses. Return to your everyday life as fast as possible.
It is Your Right to Have the Best Possible Legal Representation.
You have a right to an attorney, whether court-appointed or one you hire privately. If facing criminal charges, hire an attorney that specializes in this arm of the legal system. Public defenders have notoriously huge workloads and often do not provide individual attention to you.
This lack of attention can cause significant issues such as a conviction and harsh sentence. Hiring personal legal representation means your attorney will work for you to secure the best possible outcome.
Research your options in a criminal attorney.
You want an excellent lawyer to fight on your behalf. Here are a few tips when researching criminal lawyers for your case.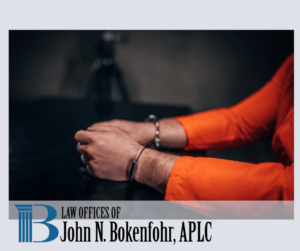 The most crucial factor is experience. Find out exactly how many years the attorney has practiced criminal defense in Louisiana. Having an experienced lawyer is your best defensive maneuver.
How extensive is the lawyer's knowledge of local laws? The professional must understand the charges in Shreveport, Bossier City, Bossier Parish, and Caddo Parish.
What are the fees? Criminal lawyers vary in both defense quality and price.
Are you hiring a firm? If so, who, specifically from the organization, will handle your case?
Fill your brain with these vital details before deciding. Many people under arrest face stiff penalties and lengthy incarceration. The best-case scenario results from hiring a lawyer to handle your case, seeking the best possible outcome.
Join the countless others in North Louisiana who have put criminal charges in their rearview mirrors.
Do you need to speak with John N. Bokenfohr, Attorney at Law? He specializes in criminal law in Caddo Parish, Bossier Parish, Shreveport, Bossier City, and surrounding areas.